Stories from 19 July 2012
A local newspaper, AM730 [zh] found out that the Hong Kong government free wifi service is filtering away a number of politically sensitive websites. Even though most of the websites have been re-opened upon receiving netizens' complaint, netizens and human right groups are concerned about the lack of monitor over...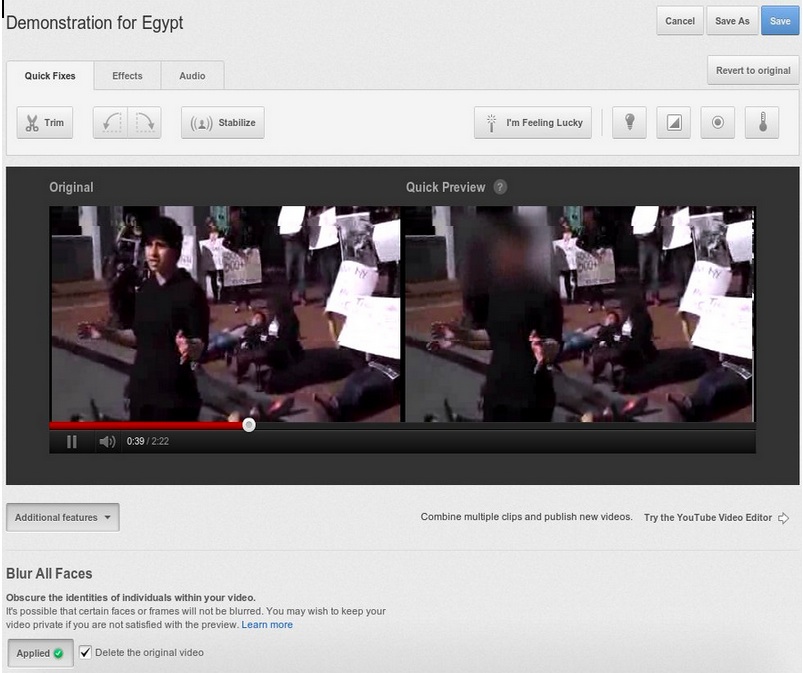 This post was written by Sam Gregory, Program Director at WITNESS and originally appeared on the WITNESS  Video For Change blog, July 18, 2012. Yesterday, YouTube announced a new tool within their upload editor that enables people to blur the faces within the video, and then publish a version with...
We begin this week's Netizen Report with a battle between South Korea's net neutrality advocates and telecommunications companies, who are at odds after the Korean Communications Commission allowed three domestic mobile carriers to block access or add surcharges for mobile voice over Internet protocol (VOIP) services. Opponents to this latest move include several civil society groups and Google. From there we move on to net neutrality debates in the United States and Brazil, before embarking on our global tour of the ongoing struggle over freedom and control of the Internet.