Stories from 10 June 2013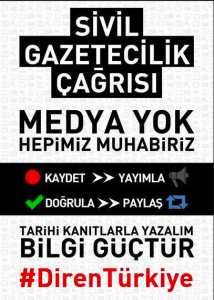 As the #OccupyGezi protests have surged, Turkish mainstream media has foundered, failing to cover the anti-government demonstrations for fear of retribution. Citizen journalists have stepped up to fill the role, reporting and filming so that the Turkish people and the world can see what's happening in the country.
An estimated crowd of 2,000 people joined a protest assembly in Singapore's Hong Lim Park last June 8, 2013 to oppose the government's new licensing scheme for news websites. Organized by the 'Free My Internet' movement, it was reported to be the 'largest blogger-led protest' in Singapore.
One company stands to profit in a big way as China pushes forward with a policy to require Internet users to register their real names and their national identification numbers in order to participate online.