WITNESS is an international organization that trains human rights defenders and activists to use video in their advocacy campaigns for change.
@witnessorg
Latest posts by WITNESS from July, 2012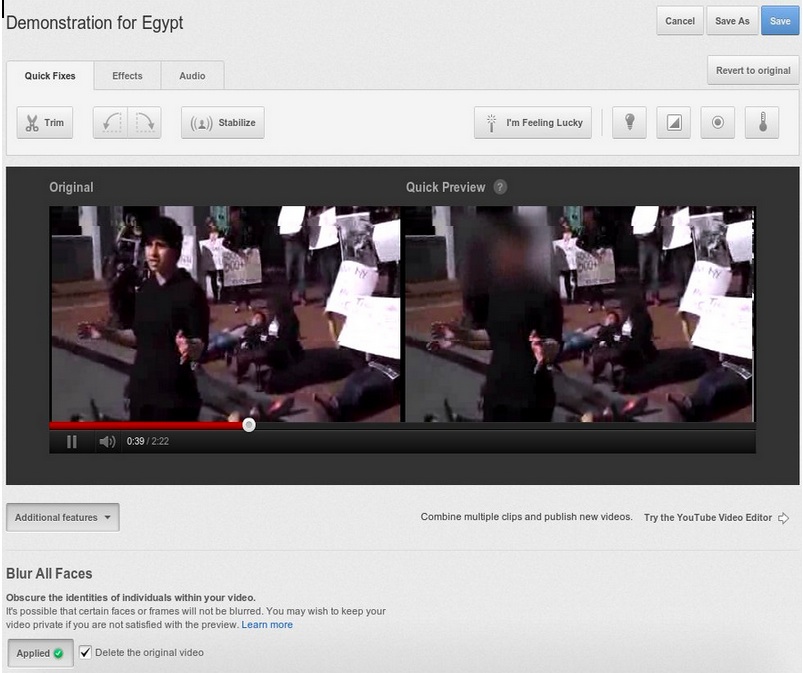 This post was written by Sam Gregory, Program Director at WITNESS and originally appeared on the WITNESS  Video For Change blog, July 18, 2012. Yesterday, YouTube announced a new tool within their upload editor that enables people to blur the faces within the video, and then publish a version with...