WITNESS is an international organization that trains human rights defenders and activists to use video in their advocacy campaigns for change.
@witnessorg
Latest posts by WITNESS from June, 2013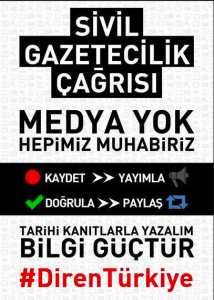 As the #OccupyGezi protests have surged, Turkish mainstream media has foundered, failing to cover the anti-government demonstrations for fear of retribution. Citizen journalists have stepped up to fill the role, reporting and filming so that the Turkish people and the world can see what's happening in the country.