Stories about Turkey from June, 2013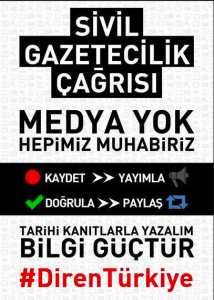 As the #OccupyGezi protests have surged, Turkish mainstream media has foundered, failing to cover the anti-government demonstrations for fear of retribution. Citizen journalists have stepped up to fill the role, reporting and filming so that the Turkish people and the world can see what's happening in the country.
The critical role that social media and the Internet are playing in the anti-government protests engulfing Istanbul and other parts of the country has not gone unnoticed by Turkish authorities. Police have arrested dozens of people accused of publishing "misinformation" on Twitter to encourage others to join in the ongoing unrest.